Meet the Open Badge Factory team during ePIC 2002 conference on October 19-21 in Lille !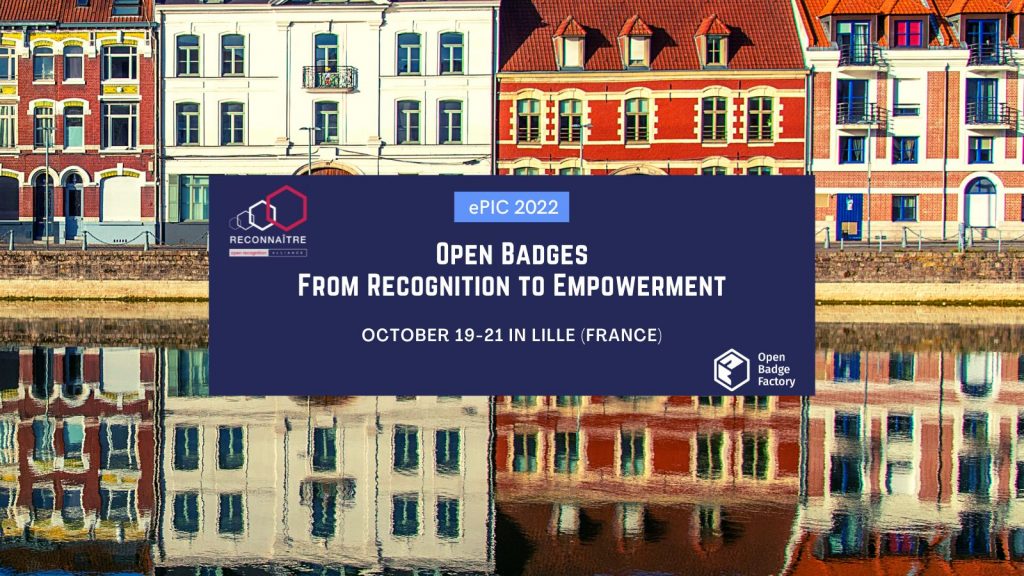 "Open Badges: from recognition to empowerment"
👉 Will you join us for the conversation ?
ePIC 2022 is the 20th International Conference on Open Education and Open Recognition Technologies and Practices. ePIC 2022 will welcome participants and speakers from all continents and backgrounds to explore all dimensions of the emerging culture of recognition that gave rise to open badges.
💬 Open Badge Factory will meet its users!
A good opportunity to discuss and share your current recognition projects and coming use cases.
We can meet:
🗓️ Either during the customer experience workshop scheduled on Thursday morning at 9am !
or
🗓️ If you would like a face to face meeting, you can also book a slot with us !