What is a Weekly Summary?
The Weekly Summary is an email containing all your notifications:
News about your badges: new badges pending, received congratulations and endorsements
Passport community activity: endorsement requests, news about badges and people you follow, new instant messages
Status of your objectives: new objective assignments for badges or minimaps, deadlines for your goals
Activity in your spaces
Etc.
The Weekly Summary is sent to your email address once a week.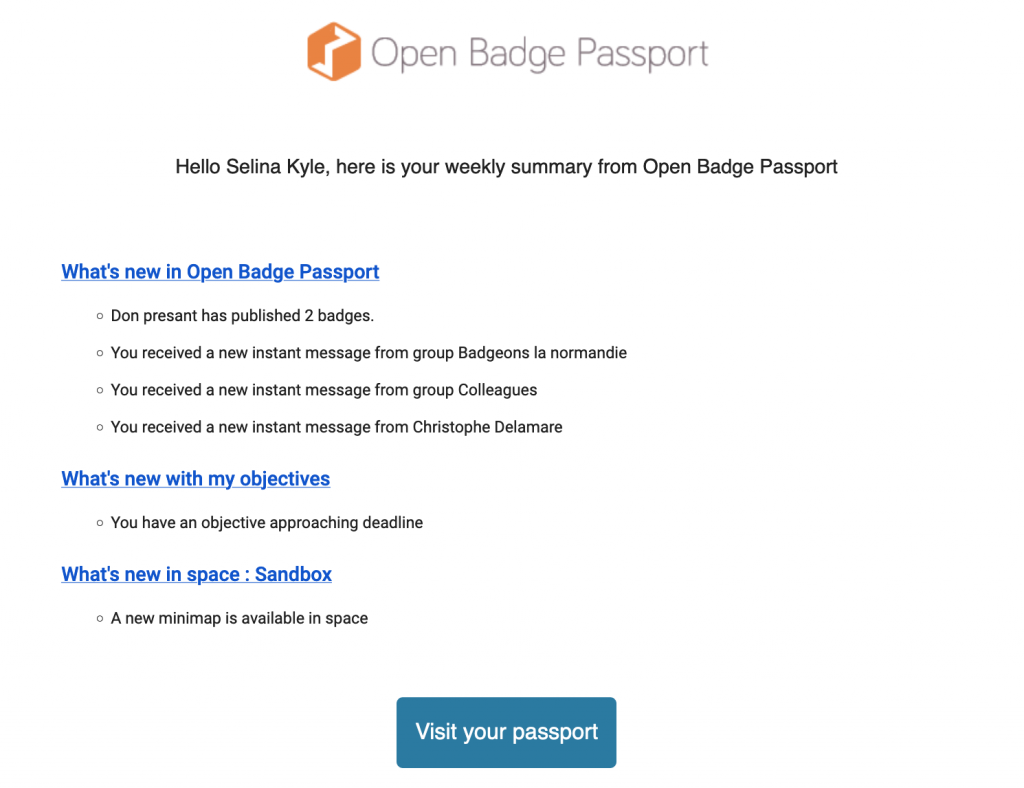 How do I choose to receive the Summary?
You can choose whether or not you wish to receive the Weekly Summary by activating the option on your dashboard or from the notifications tab. You can suspend the reception of the Summary at any time from your dashboard or click the unsubscribe link on the last received Summary.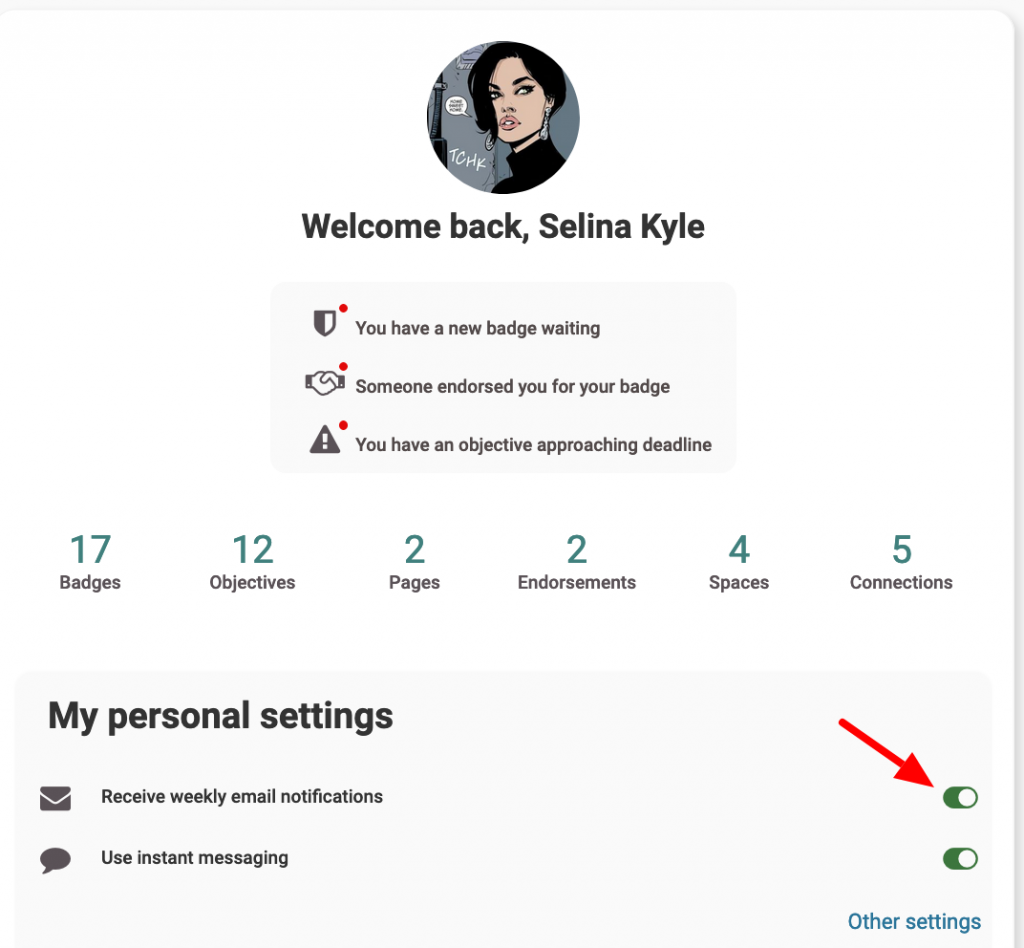 If you have no recent activity on the Passport, you will be prompted to:
increase the value of your badges by adding documentation or requesting new endorsements
develop your social network
request newly published badges