Pro Plus adds Etherium public blockchain verification technology to the standard Pro feature set. Pro Plus subscribers are able to apply blockchain verification to both image-based badges and PDF badges using checksums in Merkle configurations. This "content-blind" validation approach maintains compliance with GDPR and other privacy regulations.
Open Badge Factory provides an online validator to verify blockchain badges that have been issued and also provides proof data for independant verification.
It is good to know that OBF aligns with GDPR and doesn't store any personal information in blockchains.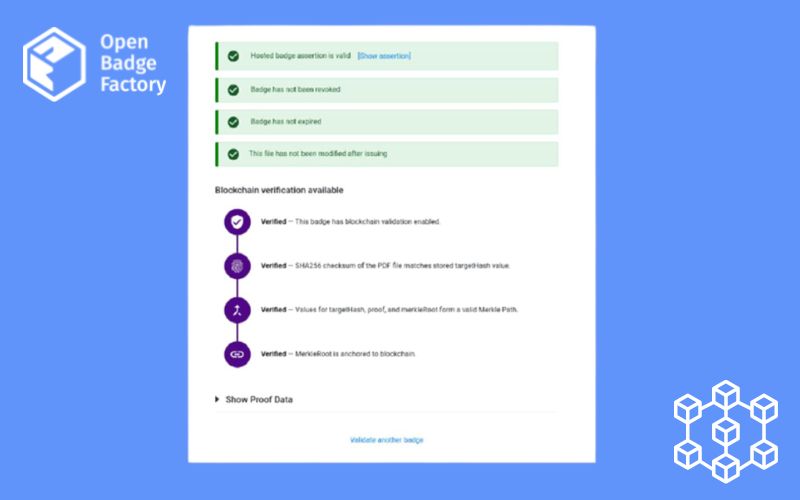 Badge creators in the organisation's Open Badge Factory environment will be able to choose whether badges and micro-credentials will be blockchained or not on an individual basis as they are being created and edited.
If you'd like to get more information about this new feature and get a quote for your project, please do not hesitate to contact our team :